See on Scoop.it – Global Rumblings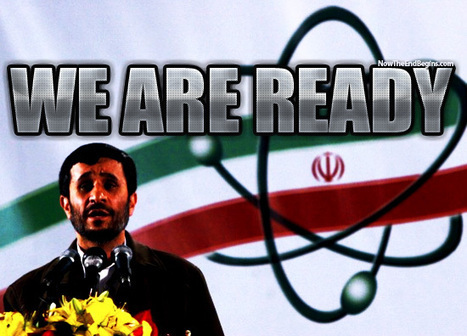 Lilleen Dee Rohe's insight:
From Alan Caruba's "Warning Signs", a blog I follow. ~
…you have to wonder what it must be like to be an Israeli—a nation the size of New Jersey—surrounded by Arabs driven insane by Islam, by a succession of brutal dictators, and by the never-ending hate-filled fulminations in the mosques and media against Zionism, Israel, and Jews.
….
The change of power with Egypt, now in the hands of the Muslim Brotherhood, poses a threat to its peace treaty with Egypt. The civil war that has been raging in Syria for two years poses a present and future threat on its border. Jordan, which has been a stable monarchy and friend, is being challenged by Islamists.
….
The Israelis have been a major source of intelligence to the U.S. Even so, one suspects that the Israelis have deep reservations about President Obama and a lack of confidence given his past statements about its borders and settlements.
http://globalrumblings.blogspot.com/2013/02/the-present-threats-to-israel.html
…
See on globalrumblings.blogspot.com