See on Scoop.it – Global Rumblings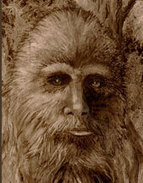 Lilleen Dee Rohe's insight:
Sasquatch A Hybrid of Homo sapiens sapiens
and an Unknown Primate? "The mitochondrial DNA was fully modern Homo sapiens sapiens indicating that the species is a hybrid cross between modern Homo sapiens in the maternal lineage and an unknown hominin male progenitor." – Melba Ketchum, D.V.M. and Owner, DNA Diagnostics "
http://globalrumblings.blogspot.com/2013/02/bigfoot-human-primate-hybrid.html
See on globalrumblings.blogspot.com