See on Scoop.it – Global Rumblings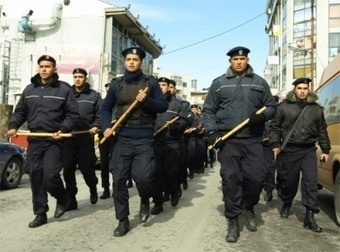 Lilleen Dee Rohe's insight:
PALESTINE on EDGE
Tensions in the Middle East
http://globalrumblings.blogspot.com/2013/01/hamass-talibanization-of-gaza-strip.html
"Just last week, arsonists torched three restaurants in the West Bank town of Bir Zeit, a traditional stronghold of secular Palestinians, after accusing the owners of selling alcohol and allowing young men and women to sit together.
Under the current circumstances, there is nothing that could be done to stop the Talibanization of the Gaza Strip. What is happening in the Gaza Strip is one of the by-products of the so-called Arab Spring, which has seen the rise of Islamists to power in a number of Arab countries."
It is nice to see the PLO denouncing Hamas for its effort to enforce Sharia laws in the Gaza Strip. But then the PLO should be asking itself why its leaders are continuing to seek unity with a fundamentalist movement that has endorsed Taliban's tactics and lifestyle?
Instead of seeking unity with Hamas, the PLO leadership should be making a bigger effort to prevent radical Islam from extending its control to the West Bank. The PLO can achieve this goal only if it continues with its current policy of conducting security coordination with Israel.
Meanwhile, foreign activists who continue to arrive in the Gaza Strip to voice solidarity with Hamas need to know that they are complicit in the effort to establish a repressive and brutal entity that has no respect for freedoms and despises Western culture and values.
See on globalrumblings.blogspot.com